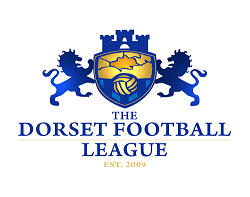 The Dorset Football League was formed for the 2009/2010 season and is affiliated to Dorset County Football Association.
As a very active League we run a Senior League and five additional Adult divisions. We also run an under 18 league and a Veteran League each split to consist of two divisions.
Item from the FA on 22 Sept recommending Clubs use the NHS Track and Trace Notices with QR Codes
Click here to read the full article
Further advice issued on 24 September re indoor football
Click here to read the full article

Please check our Facebook Page
Documents for 2020/2021 Season
Date/Time

Event

Venue

Postcode

Sat 12 Sept 2020
15:00

Start of 2020/2021 Season
Useful Documents
We take your privacy very seriously Click Here for our Privacy Notice
Important Update - Please read
Updated FAQ issued by FA on 16 October re Covid-19
This document gives advice to Clubs around positive cases and self isolation
Rule 19(F) A Club may at its discretion and in accordance with the Laws of the Game use substitute Players in any Competition Match.
A Club may name up to 5 substitute Players of whom not more than 5 may be used. A Player who has been substituted himself becomes a substitute and may replace a Player at any time subject to the substitution being carried out in accordance with Law 3 of the Laws of Association Football.
Therefore, where a Competition does allow return substitutes, a Club may use up to 5 from 5 substitute Players in a Competition Match.
Under certain conditions spectators are again allowed at our games
Please see guidance released on 19th August 2020 by the FA in relation to spectators
It is good news and ALL member Clubs are urged to follow the appropriate guidelines in the below documents.
We have been informed by the DCFA that application may again be made to gain Charter Standard status.
Please contact Derek Hansford if you need assistance with your application.
Click to send an email to Derek
Click here for the FA Guidance on Charter Standard