The Dorset Football League was formed for the 2009/2010 season and is affiliated to Dorset County Football Association.
As a very active League we run a Senior League, four additional Adult Leagues, an Under 18 League and two Veteran Leagues.
​
FA Statement re Grassroots Football - 16 March 2020
Applications to the league for new clubs to be received by 1 June 2020
Affiliation clubs can start this process in mid April and to be submitted to DCFA
Interviews for new clubs will be the week commencing 2 June 2020
League will be constituted by 14 June and sent to the clubs
AGM 1 July 2020
Invoices will be sent out on the 2 July 2020
All invoices to the league to be paid by 1 August 2020
Clubs to have 13 players signed on by the 1 August 2020
Clubs must ensure that their kit is acceptable e.g. No dark blue or black that may clash with referee colours. Please check with the General Secretary with proposed kit images. Advice and rules re suitable team colours
Clubs wishing to withdraw Teams from the League for the 2020/2021 Season are reminded that they must give notice to the General Secretary by 31 March 2020
Documents for 2020/2021 Season
The Dorset Football League is able to accept additional teams for the 2020/2021 Season
For more information and an application form please contact our General Secretary, Nick Speed. (Click to Email)
| Date/Time | Event | Venue | Postcode |
| --- | --- | --- | --- |
| | | | |
Clubs are encouraged to attain the FA Charter Standard Status
The Dorset Football League has attained Charter Standard Status and it is hightly recommended that our Clubs attain this recognised standard. This status raises the standard of grass roots football and it gives the Club and League a more professional image. Clubs can also apply for financial assistance once they have attained Charter Standard Status.
It is not difficult to obtain Charter Standard Status and around 70% of Dorset Football League Clubs have achieved this. The League's aim to get the majority of Clubs approved by the end of this season.
We are pleased with the recent progress with several clubs including Upwey and Broadway, Handley, Piddlehinton Utd and Puddletown having applied for Chartered Standard status which will enable them to access significant financial help. Congratulations to those clubs.
For more information on the briefing please contact Derek Hansford on 01305 268722 or email derekhansford@hotmail.com.
Click Here for details of the FA Charter Standard Programme.
Useful Documents
We take your privacy very seriously Click Here for our Privacy Notice
A message from Geoff Pike, Chairman, Dorset Football League
Following the FA decision this week to finish the football season for all clubs at grass roots level, the Dorset Football League have made the following decision after taking advice from DCFA.
THE SEASON 2019/20 BE DECLARED NULL AND VOID, ALL RESULTS TO BE EXPUNGED FROM THE RECORDS. NO PROMOTION OR RELEGATION. NO TROPHIES TO BE PRESENTED.
(However, the League will be allowed to make placement of teams who are deemed to be in the 'wrong' League i.e. too strong or too weak.)
I will be in touch when I have further updates for the 20/21 season.
Stay Safe.
Kind regards
Geoff Pike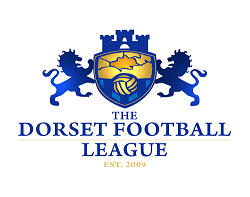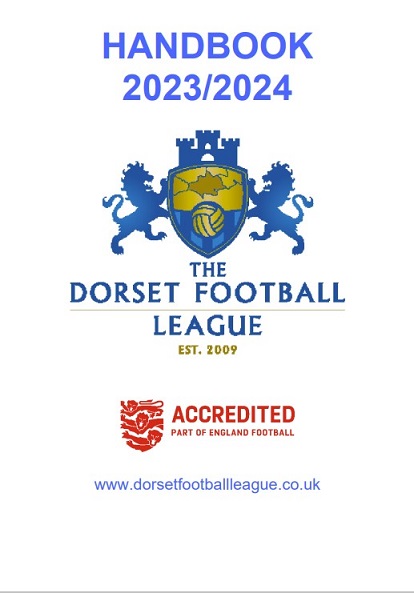 Handbook Contents
Thank you to our Handbook Advertisers