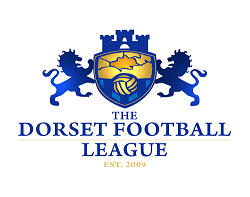 Dorset Football League Statement - 1 January 2021
At a meeting of the Officers of the Dorset League and following the responses received from competing clubs, of whom the majority did not wish to continue in the League at the current time, the Dorset League will be suspended with immediate effect. This decision is inclusive of all Divisions in the League, Saturday, Under 18 and Veterans.
The League will remain suspended until such time as a Government Tier review, makes a change that would allow the League to resume safely, the expectation from the officers is that this would need at least one of the affected areas moving to Tier 2.
We all feel that it is important to stress that there is a firm commitment from the League to conclude this season and we will all do as much as we can to achieve this.
Please all stay safe and we hope to be in touch as soon as we can with positive news.
The Dorset Football League was formed for the 2009/2010 season and is affiliated to Dorset County Football Association.
As a very active League we run a Senior League and five additional Adult divisions. We also run an under 18 league and a Veteran League each split to consist of two divisions.
Item from the FA on 22 Sept recommending Clubs use the NHS Track and Trace Notices with QR Codes
Click here to read the full article

Please check our Facebook Page
Documents for 2020/2021 Season
| Date/Time | Event | Venue | Postcode |
| --- | --- | --- | --- |
| | | | |
Useful Documents
We take your privacy very seriously Click Here for our Privacy Notice
5 Jan 2020 - FA update for 'non-elite' football in England following latest COVID-19 restrictions
We note the UK Government's announcement this evening with regards to the new national COVID-19 restrictions and lockdown. As a result, the impact on 'non elite' football in England will include the suspension of fixtures and training across the following, with immediate effect:
Steps three to six of the National League System (NLS)
Tiers three to seven of the Women's Football Pyramid
Regional NLS feeder leagues
Barclays FA WSL Academy League (unless under elite status)
FA Girls Regional Talent Clubs (unless under elite status)
All indoor and outdoor youth and adult grassroots football, including under 18s (except organised outdoor football for disabled people which is allowed to continue)
Vitality Women's FA Cup (which is currently classified as 'non-elite' at this stage in the competition)
It is extremely important that clubs, players, coaches, match officials, league officials, volunteers, parents, carers and facility providers adhere to the UK Government's new national COVID-19 lockdown restrictions and we implore everyone to follow these.
Dialogue will continue with the Department for Digital, Culture, Media & Sport, leagues, competitions and County FAs and we will provide further updates for the 2020/21 Vitality Women's FA Cup, Buildbase FA Vase and 'non-elite' football when relevant.
We would like to thank the football community once again for its hard work, resilience and understanding during such an incredibly challenging period for both the game and wider society.
Dorset Football League Fixture Statement
Following on from the Governments statement, and subsequently the FA, suspending all non-elite sport until the beginning of December at the earliest, the Dorset Football League have decided not to resume fixtures until the weekend of 9th and 10th January 2021 providing no further restrictions are imposed.
This decision was not an easy decision to make nor was it taken lightly however we, as a committee, feel that it is the correct one considering the current circumstances that we are all in and everyone's wellbeing is paramount therefore there will be NO fixtures until the date stated above.
We were due to have a 2-week break at Christmas and many clubs will have outstanding County Cup games that will take place in December so please either contact the County that you are affiliated to or check their website for cup game details.
I must stress that the decision not to resume the season until January was decided by the Dorset Football League committee and NOT your respective County FA,s so if you have any queries regarding this please contact myself or any of the committee members, who's details can be found on the DFL website.
I would also like to take this opportunity to remind each and every one of you that we ALL have a responsibility to adhere to the guideline's set out:
Maintain social distancing
Regular sanitisation of equipment
If anyone is showing symptoms of Covid they must self-isolate and have a test
Anyone with a positive test must self-isolate for 14 days
Where ever possible PLEASE travel to games on your own. If this isn't possible then EVERYONE in the car MUST wear a mask.
We all want to be able to return to some form of normality as soon as possible and each and every one of us has our own part to play in that for it to be able to happen.
Kind Regards
Jeanette
Dorset Football League Adult Secretary
Statement Issued by the FA on 3rd Nov 2020 re Non-Elite Football
Confirmed by a Parliamentary Vote on Wednesday 4th November the FA has announced that all non-elite football, including training, will be suspended from Thursday 5 November 2020 until Wednesday 2nd December 2020
Click Here to read the full article
Travelling to Games
All Clubs are reminded that in line with FA guidelines, wherever possible, players and managers should be travelling individually in their own cars to games.

Where this isn't possible the driver and all passengers should be wearing face masks.
Important Update - Please read
Updated FAQ issued by FA on 16 October re Covid-19
This document gives advice to Clubs around positive cases and self isolation
Rule 19(F) A Club may at its discretion and in accordance with the Laws of the Game use substitute Players in any Competition Match.
A Club may name up to 5 substitute Players of whom not more than 5 may be used. A Player who has been substituted himself becomes a substitute and may replace a Player at any time subject to the substitution being carried out in accordance with Law 3 of the Laws of Association Football.
Therefore, where a Competition does allow return substitutes, a Club may use up to 5 from 5 substitute Players in a Competition Match.
We have been informed by the DCFA that application may again be made to gain Charter Standard status.
Please contact Derek Hansford if you need assistance with your application.
Click to send an email to Derek
Click here for the FA Guidance on Charter Standard