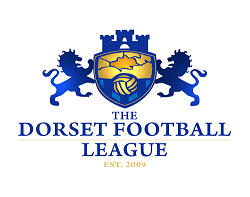 The Dorset Football League was formed for the 2009/2010 season and is affiliated to Dorset County Football Association.
As a very active League we run a Senior League and five additional Adult divisions. We also run an under 18 league and a Veteran League each split to consist of two divisions.

Please check our Facebook Page
Documents for 2021/2022 Season
Rule 19(F) A Club may at its discretion and in accordance with the Laws of the Game use substitute Players in any Competition Match.
A Club may name up to 5 substitute Players of whom not more than 5 may be used. A Player who has been substituted himself becomes a substitute and may replace a Player at any time subject to the substitution being carried out in accordance with Law 3 of the Laws of Association Football.
Therefore, where a Competition does allow return substitutes, a Club may use up to 5 from 5 substitute Players in a Competition Match.
| Date/Time | Event | Venue | Postcode |
| --- | --- | --- | --- |
| | | | |
Useful Documents
We take your privacy very seriously Click Here for our Privacy Notice
Dorset Football League Handbook 2021/2022
In an effort to reduce its carbon footprint, reduce the use of paper and related printing costs, The Dorset Football League proposes that from season 2022/2023 the League Handbook will be produced in an electronic format only.
The League wishes to gauge your opinion on this matter and would be grateful if you could please complete the online form using the link below.
Your responses will inform our decision for next season as well as print requirements for season 2021/2022.
Please respond by 9 August. If we do not receive a response from your club it will be presumed that you are happy with an electronic version of the handbook for this season
All sections of the handbook will be available on the League's website and clubs could print off their own copy should they so wish.
FA Guidance for grassroots football from 19 July 2021
Annoucement by the FA on England Accedited Clubs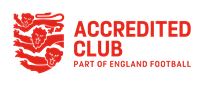 Following national consultation with people in the game it's clear that, after 20 years, the accreditation framework needs to change to create more chances for more players to play
Click Here for more details
We understand that current Charter Standard clubs will transfer to the new England Football Accreditation scheme
Dorset Women's Football League
At a S.G.M. of the Dorset Women's League held on 30th March I am very pleased to announce the Club's voted unanimously to a switch of governance
As from next season 2021-22 the Dorset Women's League (Competitive Football) will come under the auspices of the Dorset League.
We bid a very warm welcome to the Women's League in agreeing to join the Dorset Football League set-up and very much look forward to the Ladies continuing to enjoy their football with us.
Further details appertaining to everything relating to the Women's Football League will be published shortly.
We are pleased to announce Paul Gibbons has agreed to be the dedicated Secretary to the Women's League.
Geoff. (Chairman, D.F.L.)