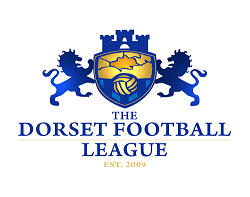 The Dorset Football League was formed for the 2009/2010 season and is affiliated to Dorset County Football Association.
As a very active League we run a Senior League and five additional Adult divisions. We also run an under 18 league and a Veteran League each split to consist of two divisions.
Annoucement by the FA on England Accedited Clubs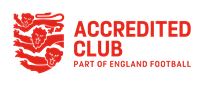 Following national consultation with people in the game it's clear that, after 20 years, the accreditation framework needs to change to create more chances for more players to play
Click Here for more details
We understand that current Charter Standard clubs will transfer to the new England Football Accreditation scheme
DCMS/FA Roadmap
No earlier than 17th May 2021

Organised indoor football returns – subject to Government approval.
Socially distanced spectators permitted - in accordance with Government guidelines.
Changing rooms can be used – following strict Covid-19 protocols. Indoor food and drink allowed – following the rule of six or two households

No earlier than 21st June 2021

No legal limits on gathering.
Larger events allowed.

Please check our Facebook Page
Documents for 2020/2021 Season
Rule 19(F) A Club may at its discretion and in accordance with the Laws of the Game use substitute Players in any Competition Match.
A Club may name up to 5 substitute Players of whom not more than 5 may be used. A Player who has been substituted himself becomes a substitute and may replace a Player at any time subject to the substitution being carried out in accordance with Law 3 of the Laws of Association Football.
Therefore, where a Competition does allow return substitutes, a Club may use up to 5 from 5 substitute Players in a Competition Match.
| Date/Time | Event | Venue | Postcode |
| --- | --- | --- | --- |
| | | | |
Useful Documents
We take your privacy very seriously Click Here for our Privacy Notice
Update on FA Guidance for non-elite football from 17 May 2021
DFL Supplementary Cup - Details of Semi-Finals
Details of Semi-finals as they are announced
Click Here
All Finals to take place at Milborne Sports Ground, Lane End, Milborne St Andrews, DT11 0JA
Date

Time

Event

Finalists

Saturday 22 May

1pm

Division 4 Final
Winners
Porton Sports FC First

D.I. Utd (2)
v
Porton Sports FC First (3)

Saturday 22 May

4pm

Division 5 Final
Winners
Poole Bay Res

Poole Bay Res (5)
v
Tisbury United Res (2)

Saturday 29 May

1pm

Division 2 Final
Winners
Puddletown First

Milborne Port Reserves (1)
v
Puddletown First (3)

Saturday 29 May

4pm

Division 3 Final
Winners
Sturminster Newton Utd Res

Redlands Rebels (2)
v
Sturminster Newton United Res (8)

Monday 31 May

1pm

Senior League Final
Winners
Sturminster Marshall

Chickerell (2)
v
Sturminster Marshall (7)

Monday 31 May

4pm

Division 1 Final
Winners
Bournemouth Sports Reserves

Bournemouth Sports Reserves (2)
v
Swanage Reserves (1) - aet
All Finals to take place on the 3G pitch at The County Ground,Blandford Cl, Poole BH15 4BF
Date

Time

Event

Finalists

Sunday 30 May

10:30am

Veterans Final
Winners
Bournemouth Manor

Bournemouth Manor (9)
v
Blandford Utd (0)

Sunday 30 May

2pm

U18s League Cup Final
Winners
Poole TW Rovers

Poole TW Rovers (2)
v
BCS Utd (1)
Dorset Women's Football League
At a S.G.M. of the Dorset Women's League held on 30th March I am very pleased to announce the Club's voted unanimously to a switch of governance
As from next season 2021-22 the Dorset Women's League (Competitive Football) will come under the auspices of the Dorset League.
We bid a very warm welcome to the Women's League in agreeing to join the Dorset Football League set-up and very much look forward to the Ladies continuing to enjoy their football with us.
Further details appertaining to everything relating to the Women's Football League will be published shortly.
We are pleased to announce Paul Gibbons has agreed to be the dedicated Secretary to the Women's League.
Geoff. (Chairman, D.F.L.)
End of Season Mini League Cup Competition 2020/2021