IMPORTANT!!
Clubs who have not done so are reminded that they must complete their league entry form without delay - Click to Download
The Dorset Football League was formed for the 2009/2010 season and is affiliated to Dorset County Football Association.
As a very active League we run a Senior League, four additional Adult Leagues, an Under 18 League and two Veteran Leagues.

Please check our Facebook Page
The FA has updated guidance on Friday 3 July 2020 and we have again consolidated the documents
Annual General Meeting
The date has now been put back to 29th July 2020. Due to the fact we cannot hold the A.G.M. in the normal manner i.e. at Corfe Mullen R.B.L.Club.The Meeting this time will be held via e-mail between Dorset League General Secretary, Nicky Speed, assisted by our Minute Secretary, Jo Corben and all the Clubs.
Each Club Secretary and D.F.L. Management Committee Member will be sent all the necessary information that is required to be dealt with at our A.G.M. as per our Rules.
You will be granted sufficient time to ask questions and query anything you're not happy with. Then you will be requested to reply with your agreement or otherwise of proposals etc.,etc., by a closing date, which will be quoted by the League General Secretary.
I must reiterate all correspondence must be via e-mail and only between General Secretary and Club Secretaries.
We appreciate this system is very different from normal, all we ask is please adhere to our wishes, hopefully it will only be for this one-off season and I thank you in advance.
All other non-mandatory business such as various Reports and the like will be posted on the Dorset League Web-site for your perusal.
Geoff Pike,
Chairman,
Dorset Football League.
​
Applications to the league for new clubs to be received by 1 June 2020
Affiliation clubs can start this process in mid April and to be submitted to DCFA
Interviews for new clubs will be the week commencing 2 June 2020
League will be constituted by 14 June and sent to the clubs
AGM 1 July 2020
Invoices will be sent out on the 2 July 2020
All invoices to the league to be paid by 1 August 2020
Clubs to have 13 players signed on by the 1 August 2020
Clubs must ensure that their kit is acceptable e.g. No dark blue or black that may clash with referee colours. Please check with the General Secretary with proposed kit images. Advice and rules re suitable team colours
Clubs wishing to withdraw Teams from the League for the 2020/2021 Season are reminded that they must give notice to the General Secretary by 31 March 2020
Documents for 2020/2021 Season
The Dorset Football League is able to accept additional teams for the 2020/2021 Season
For more information and an application form please contact our General Secretary, Nick Speed. (Click to Email)
| Date/Time | Event | Venue | Postcode |
| --- | --- | --- | --- |
| Wed 29th July 2020 | DFL Annual General Meeting | By correspondence | |
Useful Documents
We take your privacy very seriously Click Here for our Privacy Notice
FA Statement Issued on 18 July 2020
On 18 July 2020 the FA issued guidelines for the return of outdoor competitive grassroots football.
In summary
From August outdoor competitive football can commence e.g for pre-season friendlies
From September grassroots leagues can commence competitions
The DFL Management Committee will be meeting as soon as possible to discuss the start of the season and options.
Meanwhile, clubs are strongly advised the read the full statement by clicking on the below link:​
FA Guidance issued on 18 July 2020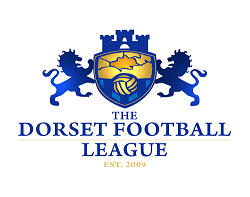 A Joint Statement from the Chairman and General Secretary of the Dorset Football League
Dear Club Secretary
Both Nicky and I thought we ought to say a few words to every one of you involved in the Dorset Football League, Club officers, Committee Members alike, the good people who have patiently done their utmost to keep some sanity during the most 'telling' period in the history of the League since we had to break away from the DCFA in 2009
The Season commenced with good intent back in late August with several evening matches in the Senior League, but we then suffered the wettest weather we have ever experienced in the history of the League. Many, many fixtures were postponed but thanks to Saturday League Secretary, Jeanette Draper, all fixtures were re-dated so the season would have been completed by the last Saturday in May (DCFA granted us an extension to Season). However, as the saying goes ........all the best made plans etc, can go hopelessly wrong because then along came COVID-19 to blow all of Jeanette's plans out of the water and all playing of football with it.
Mike Dobson's U-18 Youth League and Veterans League suffered the same fate as did the Annual Finals Day; such a shame because, for all those involved, we're robbed of what is usually a wonderful day of football.
We wish to say a big thank you to you all for your patience, it has certainly been a very frustrating time for everyone; hopefully there will be good news soon and we will get the green light to inform us when the 2020-21 season can commence. Unfortunately, no clues yet from HM Government. All we can say is please be patient, keep up the training (within the guidelines) and the players will be well tuned and fit for the start.
We now wish to make a request to you all regarding the Annual General Meeting, officially dated for 29th July.
This year the AGM will be carried out via email as we cannot physically meet in the usual way at Corfe Mullen RBL Club.
You will be emailed the necessary paperwork on 13th July and we would then request you to please fill in your reply form and email it back to Nicky Speed, General Secretary by 4th August, late replies will not be included. All replies will be inspected, counted, and scrutinised by the Officers accompanied by a Club Representative to guarantee total transparency. Reports from DFL Representatives will be included with the AGM paperwork and will also be published on the League Website for you to peruse.
A reminder to all Clubs whose teams are looking for new playing kits for the upcoming Season; FA Rules clearly state that NO player, including the goalkeeper, shall be permitted to wear black shirts or very dark shirts. This includes shirts where the back is primarily black with only a light coloured number. If in any doubt, please send an image of your proposed shirt to the General Secretary and we will advise if it is acceptable. We experienced problems last season with a Club who selected shirts of this description and overall it created a problem which could have been avoided. Don't forget on the day if the Match Referee is not happy with Players' colours due to any 'clash' it is his or her decision to insist alternative colour change before the game kicks-off.
We know clubs may be 'strapped for cash' this year as a result of the knock on effects of the Coronavirus Crisis and, therefore, the Finance Committee have agreed to waive the team subscription fees for all clubs for the forthcoming season. New clubs will still need to pay a £50 deposit and £30 entry fee. As previously, all clubs will be invoiced for 20 player registrations up front. Invoices will be sent out in early August with payment due by 23 August.
We will sign off now and wish you all the very best, good health and a good and successful 2020-21 season.
Kind regards
Geoff Pike and Nicky Speed
On behalf of the Dorset Football League
| | |
| --- | --- |
| Click Here for Details | The Bankes Charity Cup Football Competition, based in Dorset, dates back to 1889 and is open to clubs who are affiliated to the Dorset County FA or other County Associations with all profits going to local charities |
Clubs are encouraged to attain the FA Charter Standard Status
The Dorset Football League has attained Charter Standard Status and it is hightly recommended that our Clubs attain this recognised standard. This status raises the standard of grass roots football and it gives the Club and League a more professional image. Clubs can also apply for financial assistance once they have attained Charter Standard Status.
It is not difficult to obtain Charter Standard Status and around 70% of Dorset Football League Clubs have achieved this. The League's aim to get the majority of Clubs approved by the end of this season.
We are pleased with the recent progress with several clubs including Upwey and Broadwey, Handley, Piddlehinton Utd and Puddletown having applied for Chartered Standard status which will enable them to access significant financial help. Congratulations to those clubs.
For more information on the briefing please contact Derek Hansford on 01305 268722 or email derekhansford@hotmail.com.
Click Here for details of the FA Charter Standard Programme.